Builder Spotlight: Brent Reece, Fischer Homes
"It changes your perspective on things, and your outlook, if you're really happy with where you live." – Brent Reece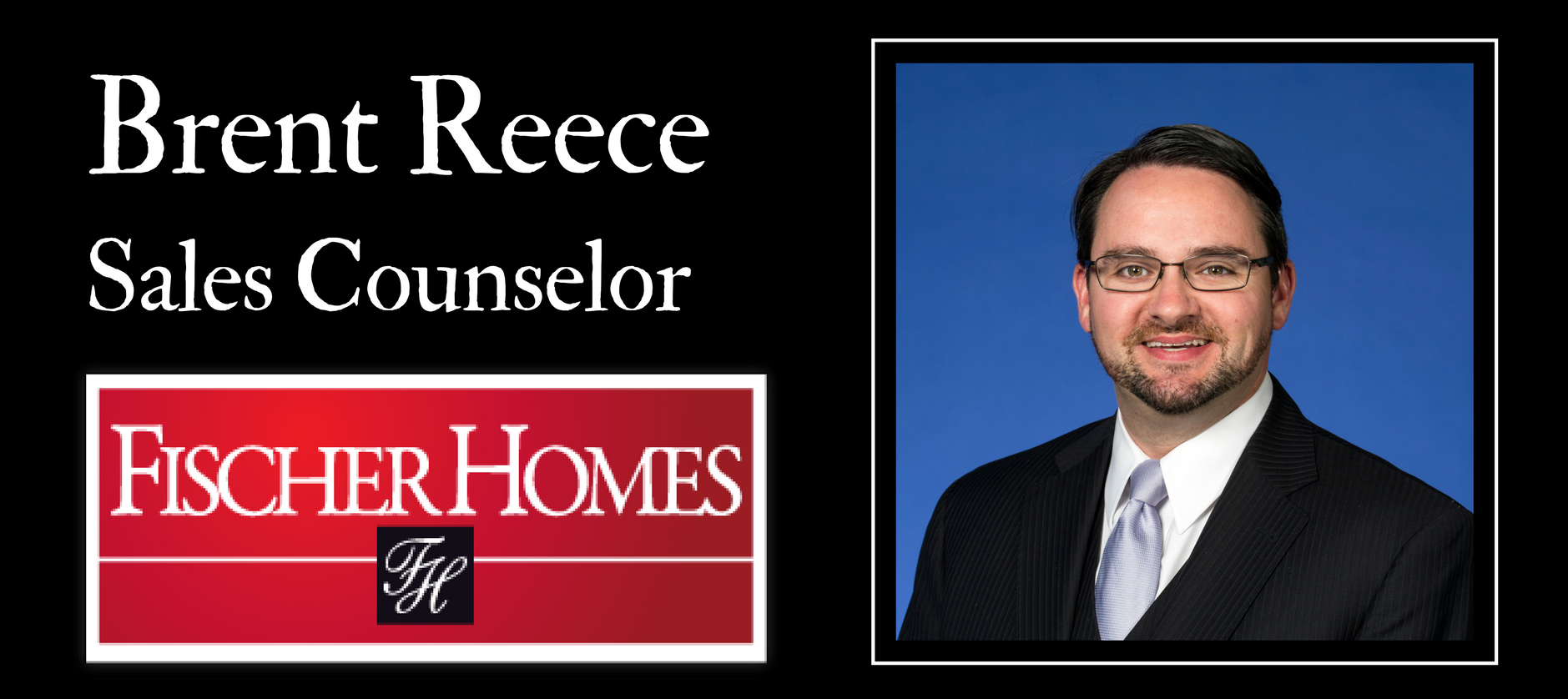 What makes Fischer Homes a different or better experience for home-buyers?
Fischer Homes is still family-owned and operated. This creates a different feel as a company; our reps are not trying to hit numbers to satisfy investors or stock prices. The main focus is the mission statement: Creators of the best total new home solution and builders of an exceptional customer experience. We have a 96% customer satisfaction rate!

What do you love about your job?
I love helping people envision their dreams. The result is tangible and I love being a part of the process. Buyers take so much ownership, because their house is something they have created.
I also love seeing homes after the buyers have moved in and have been there for a few months – once they have put up pictures and arranged their furniture. It's exciting to hear people say that they love their homes and that they are enjoying living there!
What communities do you work in?
Representatives at Fischer Homes are knowledgeable about multiple communities. This means that buyers can work with the same person at several locations! Brent represents the following communities:
*Lots in Hampshire will start becoming available in mid-August!
What is the most popular floorplan?
Paxton is our most popular model – it's the masterpiece floorplan. It's very versatile. It was designed for a larger family and has a multi level concept (5 levels). People love the "wow factor." There is 2 story great room, an open concept living space, and tons of natural light because of the big windows. It also has a separate level for the owner suite. It's a different way of living – it's not a traditional 2 story home, so it's really unique and different from the products that other builders have.






What's your favorite model/floorplan?
The one I live in, an Everett! It's a ranch and there is just the right amount of space for my family. It makes sense for my family's lifestyle, because we like to live close together instead of spread out. It has an open walkout basement, an open concept, a gourmet kitchen with a huge island, and a custom walk-in shower.